Marketing and Sales Solution
The best marketing and sales organizations are centered around the customer—and rely on analytics, agile processes, and a test-and-learn culture to create more personalized experiences. For many companies, this requires transformation. Provscale guides the way.
Companies that win don't just talk about customer experience. They prioritize it, spotlight it, and transform it. They make things easy: selling and marketing in a way that's both convenient and relevant to customers.
Traditional approaches don't foster this seamless simplicity—or the growth it sparks. What's needed is a new paradigm: an integrated unification of marketing and sales. One that leverages a deep understanding of customers, cultivates experimentation, personalizes experiences, and both learns and moves fast.
We help companies develop the underlying human and technical capabilities—along with the right processes, roles, and culture—that enable a more agile, data-driven marketing and sales organization. The most successful companies don't throw the switch on a solution. They build on a foundation for growth. A foundation we help create.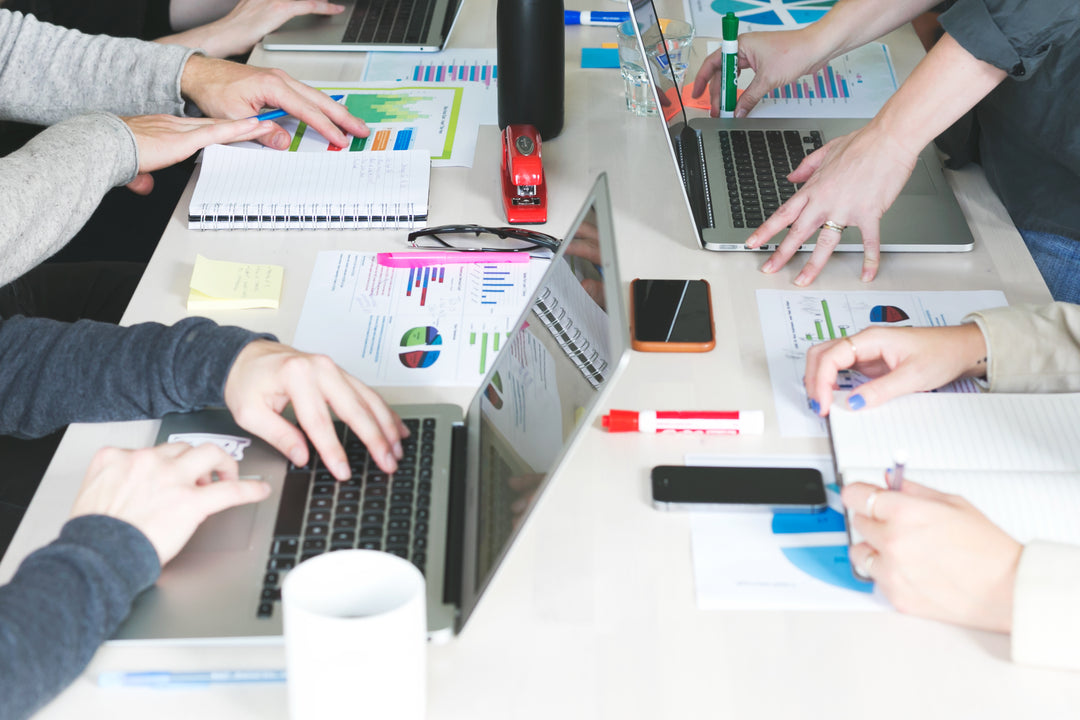 How Provscale Delivers Impact in Marketing and Sales
CMO Agenda.
The reality for CMOs in today's world is one of constant change, uncertainty, and innovation. All of this brings opportunity. We help CMOs rethink their business in a meaningful way that drives sustainable growth.
Digital Sales.
Balancing go-to-market innovations with traditional sales-force levers is key to getting digital sales right. We help clients improve the effectiveness of their sales strategy by adopting new trends in data-driven selling, digitization, and selling models.
Customer Insights.
To create value propositions and experiences that resonate with customers, companies must understand them, and turn that insight into competitive advantage. We help clients prioritize the data that matters most, so they can identify customer pain points, optimize pricing and promotion strategies, and more.
E-Commerce.
Now more than ever, customers are living, playing, working, shopping, and buying online. We bring together marketing and sales strategy, design and architecture, data and personalization, and execution to deliver excellence—and value—in e-commerce.
Digital Marketing.
New digital channels have precipitated dramatic changes in consumer behaviors and expectations. Through a digital transformation of their marketing functions, we help businesses anticipate consumer needs and respond better.
Sales Channel .
Customers are rapidly shifting how they learn about—and buy—products and offerings. We help transform companies' GTM approach by integrating the tools and data and analytics that direct sales activity into their marketing and sales strategy
Personalization.
Our unmatched personalization program creates a self-reinforcing cycle of truly 1:1 customer experiences and deepening brand engagement, delivering value for both customers and the business. By reshaping the way companies operate, we help enable unprecedented cross-organizational collaboration.
Pricing and Revenue Management.
Pricing is a potent lever for maximizing revenues. But pricing unleashes its full power only when companies take it to the next level. BCG experts help clients build a robust internal pricing organization—a core part of our work—because pricing needs to be a core part of yours.
Marketing Function Excellence.
Marketing organizations are expected to respond quickly to changing conditions, and the job of marketers has grown more complex. We help organizations invest in marketing functions with a mindset of rapid, continuous improvement to stay ahead of the competition.
Revenue Operations.
Centralizing operations teams from marketing, sales, and customer success has emerged as a high-impact way to accelerate revenue growth and go-to-market (GTM) operations efficiency. We help our clients organize their GTM operations in a meaningful way.
Sales and Marketing Solution
Sales and marketing excellence is essential if you want to stay ahead of your competitors. Regardless of whether you are a B2C or B2B company, you will only win the race for the customer and deliver constant profit growth if you are able to build a powerful sales and marketing machine.
Sales and marketing functions must become mature, professional, high-performance organizations if they want to deliver their full potential. Stop thinking about best practices: It's time to fix open issues such as outdated go-to-market strategies, black-box performance, half-hearted automation, ineffective sales force, missing omnichannel integration and poor customer experience. Fail here and you will lose customer value and access.
Sales Services
Most companies face tough competition in increasingly commoditized markets. Sales tactics, sales channels and sales force become crucial business drivers. Omnichannel integration, SG&A improvement, cost-per-order tactics or AI in sales and service are just some topics to be addressed for improved sales performance. Roland Berger offers complete sales push and excellence programs to fuel profitable growth.
Sales Push
Sales Push programs use short and mid-term strategies to increase turnover. If a) you are short in revenues, b) your sales team needs a wake-up call or c) both, then Sales Push is the right choice for you. To start, we increase your funnel transparency and run a lost-order-analysis to identify existing gaps and contributing factors. Next, we define concrete steps to improve conversion and volume over the course of the following months. Pushing the sales force, injecting new spirit and close tracking are key elements for success. We would be happy to provide you with industry specific project examples as well as success and growth rates.
Sales Force Performance
Around 30% of all sales reps cannot identify their 10 most important customers. What's more, only 16% of all sales reps can quantify the remaining (realizable) sales potential of their top customers. While Sales Force is one of the largest contributors to your overall sales costs (SG&A), it is also the main driver for revenue and profit. Therefore, it needs to be as small yet as effective as possible. We manage this balance by implementing proven methods in collaboration with our clients. Such methods range from effective Sales Force Structuring and Sizing, which aims to correctly balance the allocation of business units, channels, corporate sales units as well as degree of external sales partners ("sales as a service"). Additionally, we define your sales types, from feet-on-the-street marketing to Key Account Management and sales support functions. Within Sales Force Effectiveness projects, we improve sales force operations in terms of sales push programs, decrease SF costs or set effective KPIs.
Sales Organization
Designing the right sales organisation is about asking the right questions. What type of portfolio do we sell to which clients and where? What kind of sales functions do we need? What is the right balance between the four different sales types? Do we need key account managers? How many? And how do they interact with regions and local sales force? How many feet-on-the-street do we have? How many do we require? Where? We provide best practices and industry benchmarks to build the foundations to a winning strategy. We help design every element of your sales organisation including functions, processes and responsibilities.
CRM
Customer Relationship Management is your company's central source of business. CRM systems can improve communication, selling and steering by digitizing analog processes and across silos. We support our clients in the selection, adaptation and implementation of CRM systems. We believe in one major driver of CRM success: the close collaboration of business and IT right from the start. To bring both approaches together, we act as an intermediary, ensuring an effective rollout along our established CRM framework (1. Scope – 2. Action Plan 3. Governance 4. Implementation 5. Change).
Digital Sales
Digital is a mega trend. You may be asking: Should I sell via digital channels? What and how should I sell via digital sales channels, and to whom? The answer greatly depends on your industry and the customers you are targeting. Defining a "digital sales strategy" is crucial before building online shops or joining market places. The potential for success is just as high as the risk of losing margin, turnover or negatively impacting client/supplier relations. We use concrete frameworks to determine what kind of model fits you best and how you can gain a competitive edge.
Sales Strategy
How do we enter, conquer or defend our markets against peer and enemy brands? Most companies do not have a beat-down-strategy that is strong enough to actually beat competition. We help to design real impactful route-to-market plans that cover the five elements for market growth: Portfolio – Key Accounts – Organisation – Channels.
Marketing Services
Market and customer centricity are key for a business to thrive in today's highly competitive marketing environment. The challenge for modern marketing is to ensure every touchpoint in the customer's journey works for your business – be it in products, pricing and promotion or across all channels that influence customer experience. At the same time, digital age marketing needs to be as efficient as possible. Customer data and direct-to-customer strategies allow for improved customer values along the whole lifecycle. Roland Berger develops beat-down-marketing-strategies to help you get ahead of your competition.
Marketing Performance
Let´s open the black box. Marketing Spend Effectiveness is a key driver for two outcomes: 1. Increase your impact in your relevant market segments 2. Improve your marketing ROI. The latter includes the former and implies a deep understanding of the impact of marketing measures on the elasticity in customer purchasing behavior. We strongly believe in performance KPIs such as cost-per-order to model your optimal budget into the efficiency zone.
Digital Marketing
Digital Marketing comes with the benefit that it is an "open box" in terms of spending, effects and customer journeys. If you run an online shop, you can directly measure the effect of each euro spent in key words down to each basket. The formula "traffic x conversion x basket" provides the basis to calculate KPIs such as cost-per-order (CPO) and to improve the performance of your budget. Digital Marketing becomes a challenge when it comes to Omnichannel Management and the question of how to move customers between offline and digital channels.
Brands & Customer Value Proposition
Your value proposition should answer the question every customer asks: "What´s in it for me?" A unique, sustainable and relevant value proposition is the key for attracting and retaining customers in your brand ecosystem. We provide CVP design as well as brand strategy, brand portfolio management and brand building. Our team includes experts from different agencies and brand consultancies, as well as former industry brand specialists. With our proven method "RB Profiler" we can benchmark your brand profile directly with your competitor brands.
Customer Experience
Customers compare channels when looking for the best and seamless experience. We call this scenario the "Moment of Truth" - the moment where you either win or lose your customer. At Roland Berger, we help clients design their customer journeys, identify crucial touchpoints and develop smart concepts for positive customer interaction and joy.
Marketing Organization
Marketing organizations need to cope with new challenges like digital marketing, new competencies, new responsibilities and stronger focus on performance. Most marketing organizations are not yet ready to reach the next level. To unleash their full potential, marketing needs to face its biggest challenge yet: maturing into a high performance organization. We provide a proven three step approach: 1. Assess tasks and delivery quality; 2. Define target picture by mapping status quo with ambition level; 3. Achieve next-level professionalism by defining a specific catalogue of measures.
Pricing
Pricing provides one of the most powerful levers to increase margin, decrease discounts and to increase sales. We offer a broad range of consulting services, including pricing audit, pricing structure, terms & conditions, service pricing; prioritization of pricing improvement levers; value based pricing, pricing organisations and processes. We help you to design competitive pricing structures across categories and countries including rebate logics to maximize your profits.